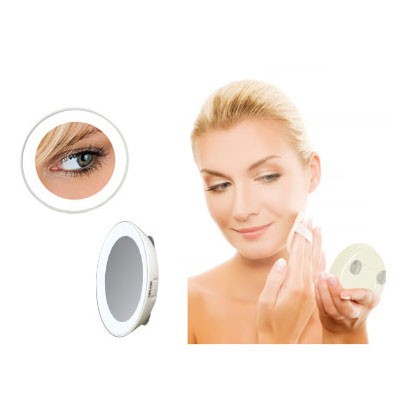 THE BRIGHTEST 15x Spot Mirror.

This LED mirror is the brightest and most stylish mirror around.

Lifetime Eco-Friendly LED bulbs never need replacing.

Consumes 70% less energy than regular bulb.

Bright Compact and Sophisticated.

Uses 3 suction cups to attach to any smooth surface.

Unit Size: 4 H x 4 W x 1 D.

Mirror Size: 3.
List Price:
Price: