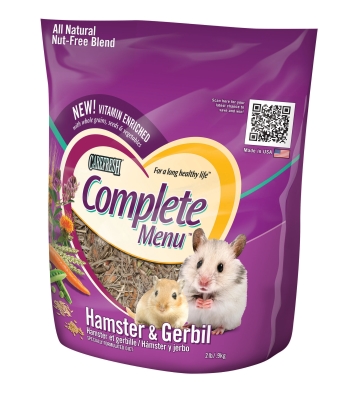 SPECIALLY FORMULATED DIET FOR Hamsters and Gerbils – A wholesome balanced diet for a long healthy life: CareFRESH Complete Menu gives your rat or mouse a specially formulated nutritionally complete diet. We fortified and enriched our food with vitamins minerals and powerful antioxidants to keep your pet healthy. Plus we blend pellets and hard blocks with natural wholesome grains and ground flax seed giving your pet the variety that promotes natural foraging behaviors and good dental health.
Dimension – 6.5 x 3 x 8.5 in.
Item Weight – 2 lbs.
List Price:
Price: