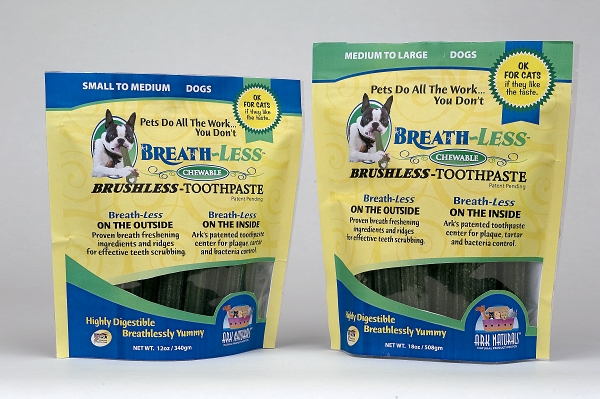 All natural pet dental product that helps dental decay plaque and tartar.

Patented by Ark Naturals- our unique outside core helps pets stinky breath.

The inside core includes pet toothpaste as well as other ingredients that help help support dental health.

12 oz.

Highly Digestable.

Breath Freshening Treat for Small to Medium Dogs.

Ridges for Teeth Cleaning.
List Price:
Price: